UX & Application Innovations
·
Espoo office, Tampere office
SAP ABAP Developer
Haluaisitko olla osana Suomen suurinta SAP-konsulttitaloa? Kasvumme on nopeaa ja huippuosaava tiimimme etsii uusia SAP-ammattilaisia hyppäämään mukaan kyytiin!
Etsimme nyt SAP ABAP Developeria liittymään mukaan tiimiimme. Me suunnittelemme ja kehitämme sovelluksia kaikkiin SAP-ratkaisuihin. Tuomme asiakkaillemme lisäarvoa uusilla teknologioilla ja parhaalla mahdollisella käyttäjäkokemuksella. Tässä roolissa tulet työskentelemään tiiviissä yhteistyössä asiakkaidemme kanssa ja tehtävänäsi on fasilitoida, suunnitella ja kehittää teknisiä ratkaisuja. Tulet olemaan tärkeä osa huippuosaavaa kehitystiimiämme!
Osaamisesi & kokemuksesi
Usean vuoden kokemus SAP-kehityksestä ja -implementoinnista
Osaamista seuraavissa: ABAP, CDS ja/tai OData
Business Technology Platform (BTP) -tuntemus on eduksi
Kokemus S/4HANA-kehityksestä ja uudemmista SAP-teknologioista (CAP, RAP jne.) on eduksi
Sujuva englannin kielen taito, suomen kielen osaaminen on hyödyksi
Erinomainen tiimipelaaja, jolta löytyy tekemisen meininkiä!
Miksi meillä viihdytään
Joustavat työajat ja sijainti
Kannustusta ja tukea ammatilliseen kasvuun ja koulutuksiin
Matala hierarkia ja kokeneet tiimiläiset, jotka ovat avoimia uusille ideoille ja kehitykselle
Neomoren aamutossut (must-have etätyöpäiville!)
Toimistosi tulee sijaitsemaan Espoossa tai Tampereella, vaikka voitkin säännöllisesti työskennellä myös etänä tai asiakkaalta.
Heräsikö mielenkiintosi?
Lähetä meille CV:si ja lyhyt hakemus.
Jos sinulla on kysymyksiä liittyen tehtävään tai yritykseemme, olethan yhteydessä HR-koordinaattori Lila Leanderiin, lila.leander@neomore.fi.
Teemme työtämme lähellä asiakasta, jonka vuoksi voimme rekrytoida ainoastaan henkilöitä, jotka jo asuvat tällä hetkellä Suomessa tai Ruotsissa.
Tietoa meistä
Neomore Consulting on SAP-konsulttiyritys ja bisnesideamme on yksinkertainen: pyrimme tukemaan asiakkaidemme liiketoimintaa SAP-teknologian avulla. Käytännössä tämä tarkoittaa sitä, että suunnittelemme, rakennamme ja ylläpidämme SAP-ohjelmistoa, joka on usein elintärkeä asiakkaidemme liiketoiminnoille. Neomore tarjoaa SAP-konsultointia, sovelluskehitystä ja integraatiopalveluita eri toimialoille ja erilaisiin tarkoituksiin. Asiakkaamme ovat Suomen suurimpia yrityksiä, kuten UPM, Stora Enso, SOK ja Outokumpu.
Me välitämme ihmisistämme ja ajattelemme, että huippuosaava tiimimme on kaikista suurin vahvuutemme. Osaamisemme jatkuva kehittäminen antaa meille mahdollisuuden tarjota asiakkaillemme uusia ratkaisuja. Kannustamme jokaista jakamaan ideansa, vaikka ne olisivatkin vielä keskeneräisiä. Kun laitamme viisaat päämme yhteen, keksimme yhdessä varmasti jotain mahtavaa! Organisaationa Neomore on matalahierarkinen, monimuotoinen ja kasvava. Vuosien vakaan kasvun jälkeen meillä on lähes 80 kokenutta konsulttia ja toimistot Espoossa, Tampereella ja Tukholmassa. Näillä eväillä olemme Pohjoismaiden johtava SAP-konsulttitalo.


---
Would you like to be part of the biggest SAP service provider in Finland? We are growing fast, and our highly skilled team is looking for new SAP professionals to join the ride!

We are now looking for an SAP ABAP Developer to join our team. We design and develop applications on top of all SAP solutions. We bring added value with the new technologies and better user experience. In this role you will be working closely together with our customers and our job is to facilitate, communicate, design and develop technical solutions. You will be an important part of our highly skilled development team.
Your skills & experience
Several years of experience with SAP development and implementation
Skills in ABAP, CDS and/or OData
Knowledge in Business Technology Platform (BTP) is a plus
Experience in S/4HANA development and newer SAP technologies (CAP, RAP, etc.) is a plus
Fluent in English, Finnish skills are a plus
A team player with strong interpersonal and organizational skills
Why our people like us
Flexibility in working hours and locations
Encouragement and support for professional growth and trainings
Low hierarchy and extremely experienced teammates, who have an open mindset for new ideas and development
Neomore morning slippers (they are a must have for remote working days!)
Your homebase will be at Espoo or Tampere, yet you may often times work remotely or from a client location.
Sounds interesting?
Drop us your CV and a short application.
If you have any questions regarding the role or our company, please contact our HR Coordinator Lila Leander, lila.leander@neomore.fi.
We are known to be close to our customers and due to that, we are only able to recruit talents that already live in Finland or Sweden.
What is Neomore?
Neomore Consulting is an SAP consulting company, and our business idea is straightforward: we aim to support our customers' business using SAP technologies. In practice, this means that we design, build and maintain the SAP software that is often vital to our customers' business operations. Neomore offers SAP consulting, application development, and integration services for various industries and purposes. We have executed projects with Finland's largest companies, such as UPM, Stora Enso, SOK and Outokumpu.
We care about our people, and we think that our highly skilled team is our most valuable asset. We constantly develop our knowledge and educate ourselves which allows us to proactively propose new solutions to our customers. We encourage everyone to share their ideas, even the incomplete ones. When we put our heads together, we can come up with something great! As an organization, Neomore is flat, diverse, and growing. After years of solid growth, we have nearly 80 experienced SAP consultants and offices in Espoo, Tampere and Stockholm, making us the leading SAP UX and apps house in the Nordics.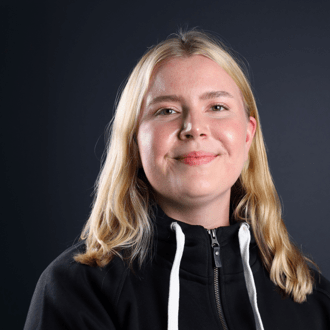 UX & Application Innovations
·
Espoo office, Tampere office
SAP ABAP Developer
Loading application form
Already working at Neomore?
Let's recruit together and find your next colleague.